Butt Hinges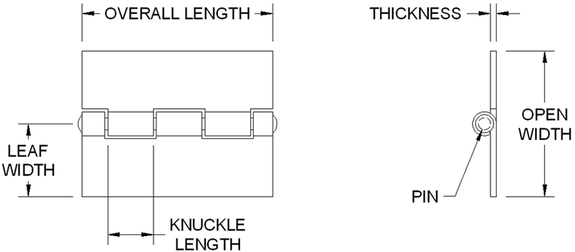 Displaying 75 of 130 Standard Inventory Hinges
Butt hinges are a smaller version of the continuous hinge. The butt hinge usually comes in equal lengths and widths (example: 3" open x 3" long). Our industrial butt hinges are also available with removable and non-removable pins, with or without holes. A mill finish is standard on this type of hinge.
Butt Hinges are used in a variety of products & applications:



Get a quote for our Butt Hinges.